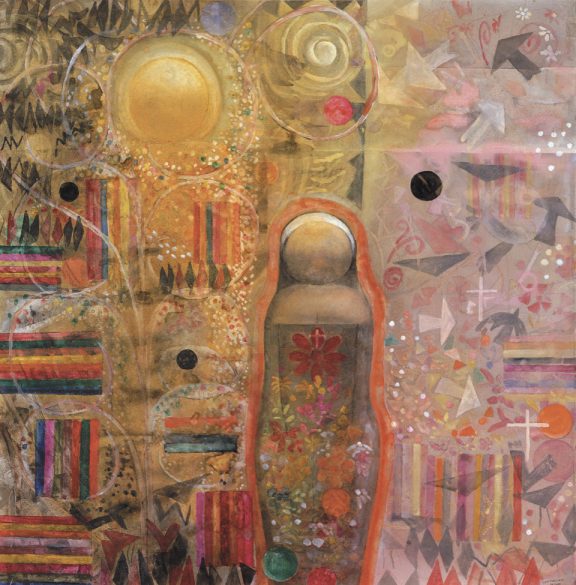 The Artist In his Environment
09-05-22 to 25-05-22
Norman Adams 1(927 – 2005) was born in Walthamstow, London.  He is known by many as a painter of landscapes. He painted his environment constantly – the Yorkshire Dales, Provence, Italy and the Hebrides. He was however a versatile artist, and in the1950s, designed stage sets and costumes for the Royal Ballet at Covent Garden, and for Sadler's Wells. Other major commissions include: murals for St Anselm's Church Kennington, London and the commission he considered his major work: The Stations of the Cross, for St Mary's Church, Mulberry Street, Manchester.
His paintings are in many private and public collections in the United Kingdom, including The Imperial War Museum and The Tate Gallery. His painting at the Tate gallery, is the ever popular large Rainbow painting of 1966.  – First Rainbow Painting (Easter Series) 1966. Purchased from the artist in 1969
I am deeply moved by nature, and all my work is the result of finding myself at one with nature at a particular time.  My work is about light, space and probably most of all, time. A particular place (situation) brings me vividly face to face with these elements and then I can only work. Norman Adams writing in 1970 about the painting of a rainbow which he had painted in 1966 on the Island of Scarp.
Read more