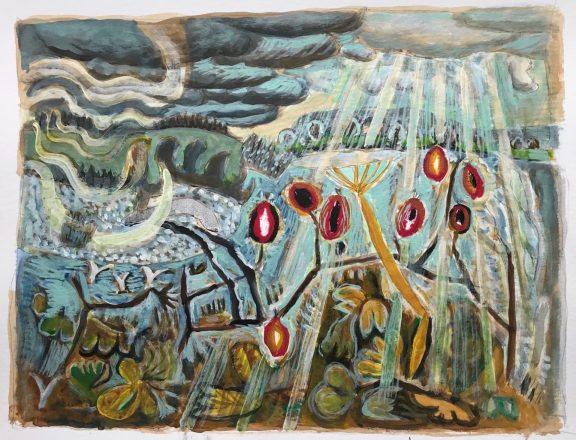 Capturing The Northern Landscape – Milan Ivanic
Milan Ivanic grew up in the village of Sebuzin, where the river Elbe travels north into the mountains which divide Czechoslovakia (as it was at that time) from Germany. He came to England in1970 and has lived in Lancaster since 1986.
The group of paintings in this online exhibition are a selection from a larger body of work Milan has undertaken through the changing seasons of 2022. The paintings in this series are painted in acrylic paint, mainly on paper. 
The paintings have developed from drawings made within a thirty-five mile radius of the city of Lancaster. Lancaster is close to the Forest of Bowland, Morecambe Bay, the Lune Valley and within easy reach of South Cumbria and North Yorkshire. All of these varied landscapes are readily accessible and provide a constant source of material for drawing and painting.
Please Click The Read More Button To See The Exhibition
Read more