Blog archive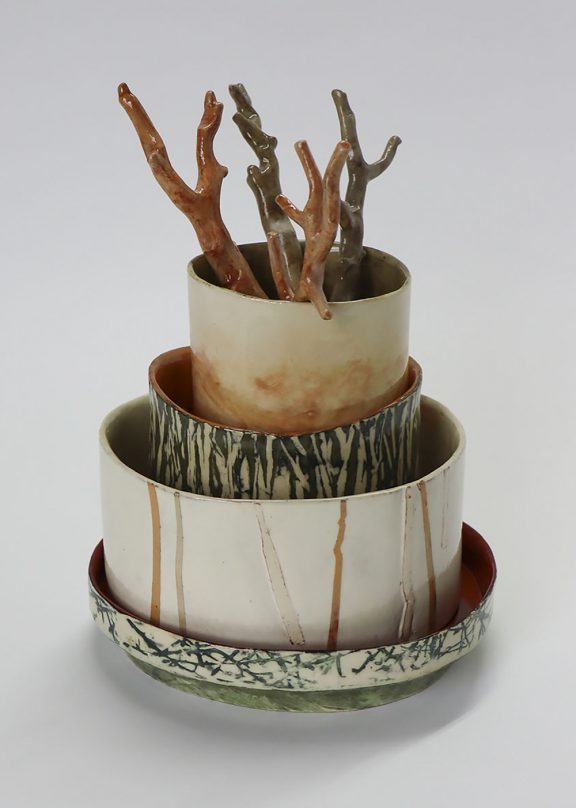 Grass Woods bowl stack
Ceramics are in focus this weekend in Oxford
29-10-2021
Ceramics are in focus this weekend in Oxford with the return of the large and popular Ceramics Fair.
A number of ceramicists who we have featured in our exhibitions in recent years have stands with a representative selection of their work.
Image: Anna Lambert – Grass Woods bowl stack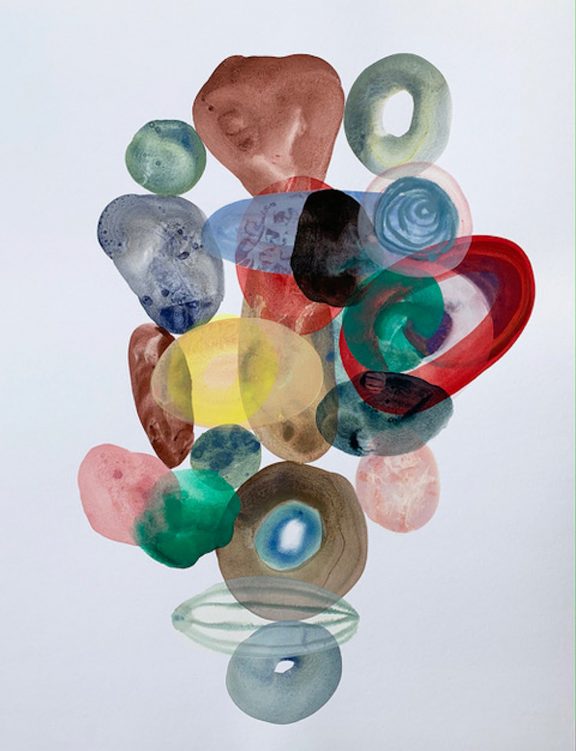 Ingrid Christie. Evolving Forms 4. Tempera on paper.
Autumn 2021
21-10-2021
Autumn Exhibition – A closer look at a number of artists who have work on our website, at their choice of subject matter and their choice of materials.
Image:  Ingrid Christie.  Evolving  Forms Series.Tempera on paper.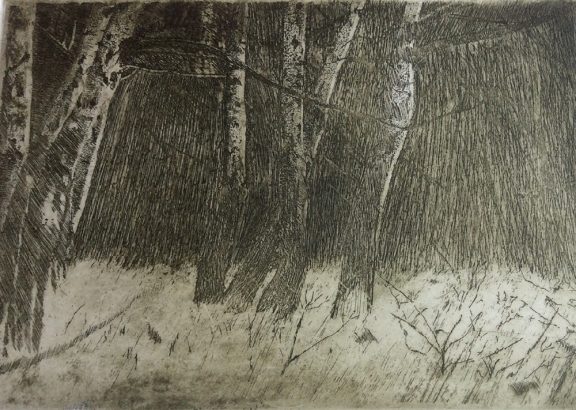 Brian Hindmarch. Silver Birches. Etching.
Summer Holiday in the British Isles
07-08-2021
With reports of full campsites and  accommodation in favourite destinations like the Lake District being fully booked this year, more than ever we are aware of iBritain's contrasting landscape. Our summer exhibition Vacation Landscapes presents a range of work by artists on our website.
The printmaker Brian Hindmarch is one of the many artists on our site who have work in exhibitions this summer. Brian is exhibiting at St Helen's Church Denton Yorkshire later in August. Paul Kenny currently has a solo exhibition at Southport's Atkinson Gallery and Anna Lambert's exhibition at London's Contemporary Ceramics gallery – opposite the British Museum 40 YEARS IN CLAY – continues to 21 August 2021.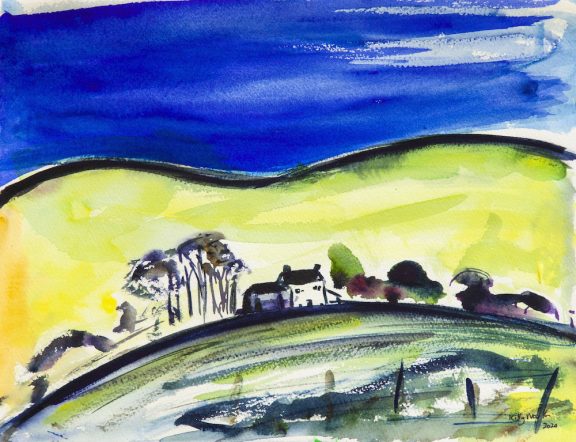 Kitty North. Summer Farm, watercolour on paper
Vacation Landscapes 2021
01-08-2021
We have a new exhibition on our website.
As many people are choosing to holiday in the United Kingdom this year, our summer exhibition presents views of Britain through the eyes of artists represented on our website.
31 July – 11 September 2021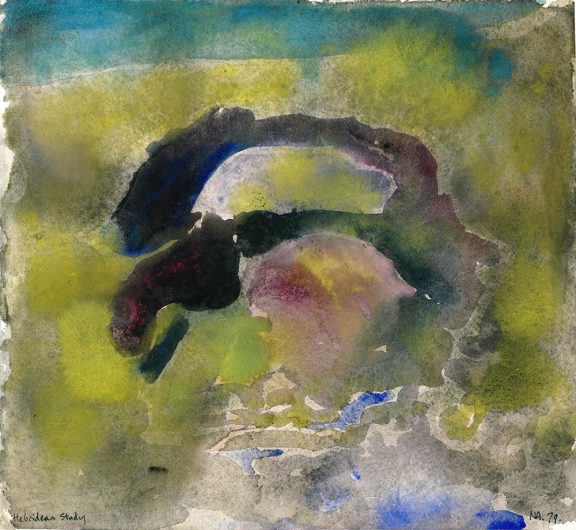 Norman Adams 1979 Hebridean Study watercolour 24h x 26.5w cm
News
15-05-2021
Gavagan Art has been based in Settle, North Yorkshire since 2010 presenting temporary exhibitions of contemporary painting, original prints, drawings, sculpture and ceramics from Easter to Christmas.
From spring 2021 the gallery will operate exclusively online. We will continue to present temporary exhibitions of contemporary and Modern British Art. Later in the year we hope to be able to stage an exhibition in a northern venue.