Gavagan Art
Norman Adams - The Flight of Phaethon Sunflowers. Oil on canvas.
Norman Adams - Dawn Window, detail. Oil on canvas.
Norman Adams - Dark Madonna 2000 detail. Watercolour.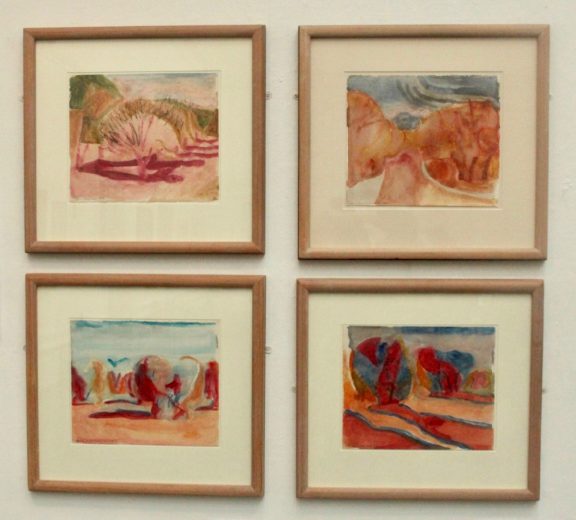 Provence Watercolours. These watercolour paintings are available. Photography. Maureen Grealy.
Gavagan Art
Welcome to Gavagan Art. We specialise in Contemporary and Modern British Art. A programme of temporary exhibitions and related events of both emerging and established artists are held each year. We work with artists from throughout the British Isles with a particular emphasis on artists from the North of England. Many artists represented on our site are based in either Yorkshire or Lancashire. 
Lancaster Exhibition:
In May an actual exhibition was held in Lancaster, Lancashire, at the Storey Gallery. The exhibition was of paintings by Norman Adams RA.  Although this exhibition has now ended a number of works which were in the exhibition are still available. Please email [email protected] or telephone mob: 07799797961 for information.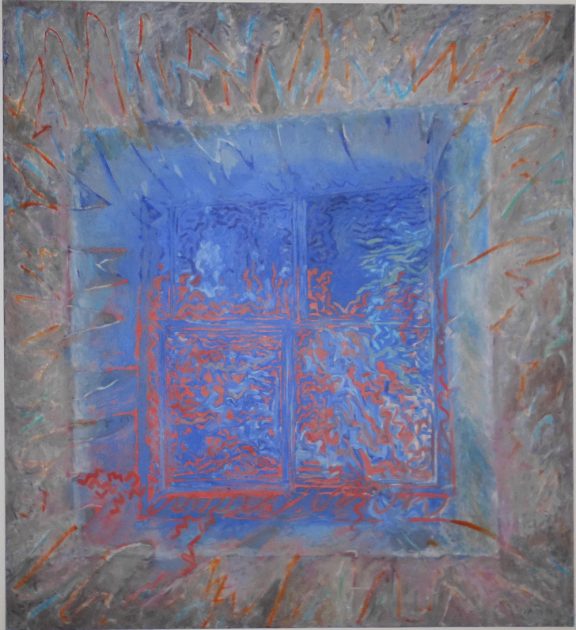 Norman Adams - Dawn Window detail. Oil on canvas
Current Exhibition
Our spring exhibition at the Storey Gallery Lancaster: The Artist In His Environment has now ended. A number of paintings are still available including the oil on canvas Dawn Window 154 h x 144 cm  which can be seen here. Please contact: [email protected] or telephone mobile: 07799797961 for more information. Thank you.