Gavagan Art
Milan Ivanic - Bowland Forest
Maureen Grealy - Spring Wood
Katharine Holmes - Ink drawing detail.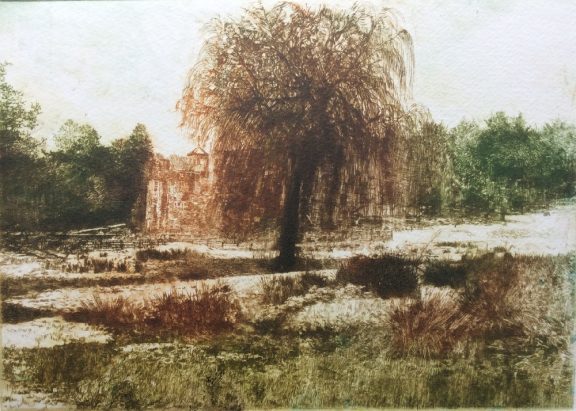 Brian Hindmarch. Willow - Weston Park. Drypoint
Gavagan Art
Welcome to Gavagan Art. We specialise in Contemporary and Modern British Art. We are currently operating exclusively online.
A programme of temporary exhibitions and related events of both emerging and established artists are held each year. We work with artists from throughout the British Isles with a particular emphasis on artists from the North of England.  Many artists represented on our site are based in either   Yorkshire or Lancashire. 
As Gavagan Art was previously based in the Yorkshire Dales town of Settle, a number of painters, ceramicists and printmakers are based in or have strong connections with the Craven Area of North Yorkshire.
Please note, starting in 2021, Gavagan Art will operate initially online only. We hope that our regular visitors and clients will continue to follow our temporary exhibition programme.
More information and art works are yet to be added. (We have included our past seven temporary exhibitions to the site, and have yet to add an archive of a selection of previous exhibitions.) The site is currently being updated.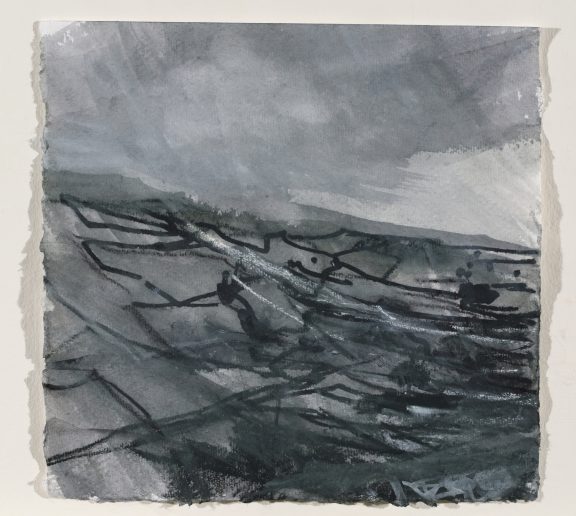 Katharine Holmes. Walks from Home. one of six drawings framed together as one work.
Current Exhibition
Vacation Landscapes
31 July 2021 – 11 September 2021
Landscape paintings, drawings and original prints of locations throughout the British Isles by artists on our website.
The image here is an ink drawing by Katharine Holmes. Katharine is the youngest of three generations of women artists known for their paintings of the limestone landscape of Malhamdale North Yorkshire.