Gavagan Art
Norman Adams - Watercolour
Norman Adams - Watercolour
Sea Study with Small Clouds - watercolour 1972
Gavagan Art
Welcome to Gavagan Art. We specialise in Contemporary and Modern British Art. We are currently operating exclusively online.
A programme of temporary exhibitions and related events of both emerging and established artists are held each year. We work with artists from throughout the British Isles with a particular emphasis on artists from the North of England.
Gavagan Art was founded by Mary Gavagan in 2010 and was based in the market town of Settle, North Yorkshire from 2010 – 2020.
Please note, starting in 2021, Gavagan Art will operate initially online only. We hope that our regular visitors and clients will continue to follow our temporary exhibition programme.
More information and art works yet to be added. (We have included our past six temporary exhibitions to the site, and have yet to add an archive of a selection of previous exhibitions.)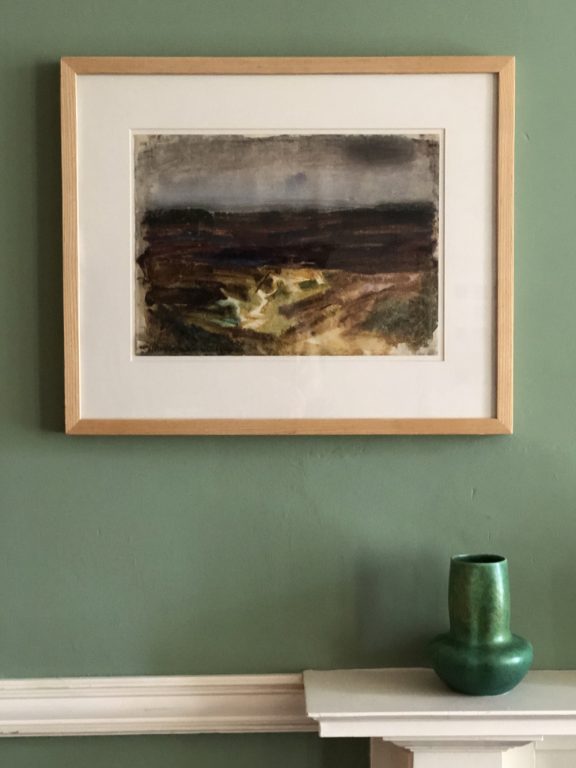 The Beck - Moorland Study. 1957. Watercolour and mixed media. Framed work on paper. Image size: 27 h x 37 w cm. Framed 46 h x 55.5 w cm.
Current Exhibition
Norman Adams
Watercolours A Retrospective
15 May – 24 July 2021
Norman Adams (1927 – 2005) painted in watercolours throughout his career and was a master of the technique.
This our first online exhibition on the new website includes paintings from the Yorkshire Dales, Provence, Scarp and Italy.
The watercolours in this online exhibition are for sale mounted and framed. An example of our standard wood frame can be seen in the image accompanying this block of text.