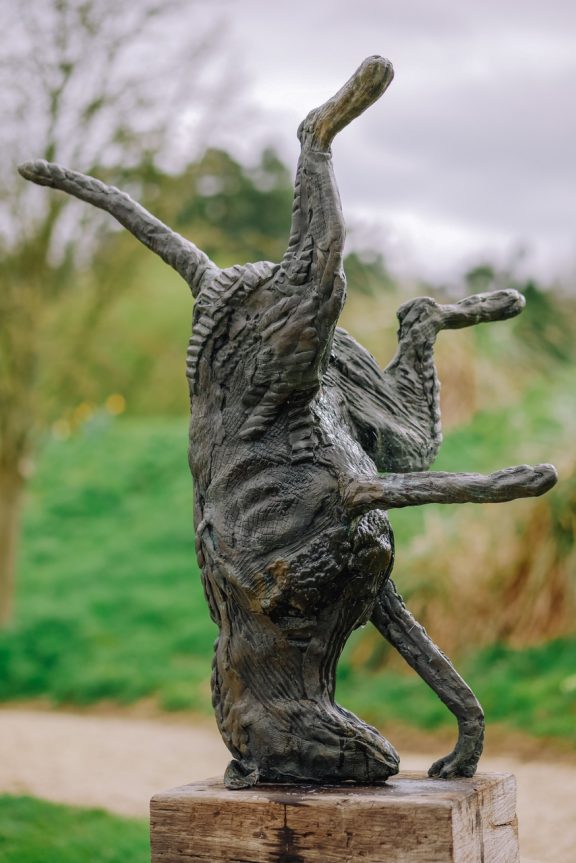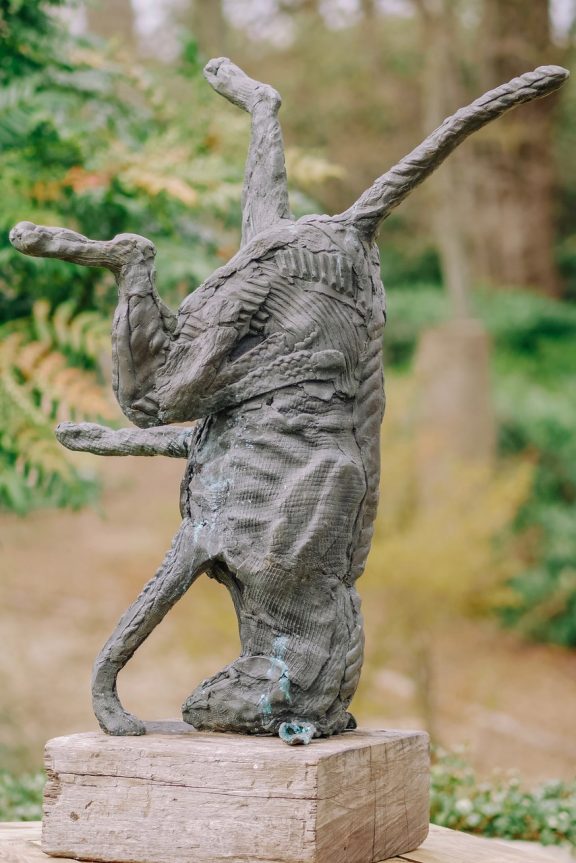 Dog – Performing Headstand
Bronze - Edition of 6.
108 x 62 x 46 cm
Inspired by the mischievous dog/child from the traditional English nursery rhyme of Mother Hubbard and her dog.
My favourite traditional English nursery rhyme is that of Mother Hubbard and her mischievous dog. He is very much a trickster character, and also the archetypal child.

I so loved this character that I made several versions – like in the verses: laughing, dead, dancing and riding the goat. Here we see him performing a headstand. While he aims to entertain, he plays his trick with the precision of a ballet dancer.

The original sculpture was made in clay, which I built up in layers starting with reference to the skeleton. I roll out the clay onto various surfaces and moulds so that the final form is a playful collage of familiar things such as rope, knitted fabric, dishcloths, and cardboard.

The sculpture was then cast into bronze.
Clicking on the Chevron below the image will show another photograph of this sculpture.
Exhibitions: Marjan Wouda
Genres: Sculpture
£5,950.00