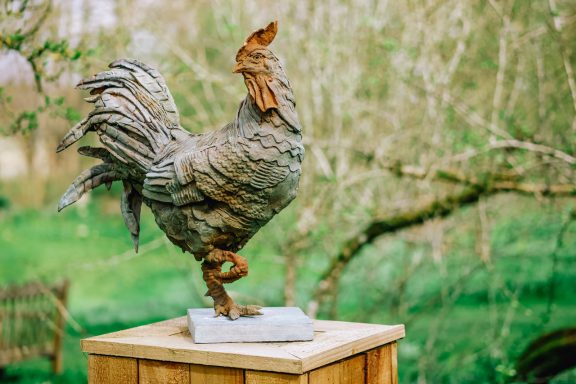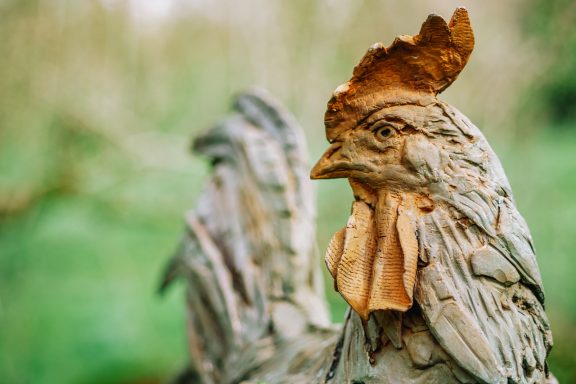 Chanticleer Returns
Bronze - edition of 9.
52 x 45 x 20 cm
Bronze
A portrait of Chaucer's proud cockerel, as he struts around the farmyard, not deigning to put his foot on the ground. 
I have revisited an old favourite, Chanticleer, from Chaucer's Nun's Priest Tale, a – strut in the yard.
Clicking on the Chevron under the image will show another image of this sculpture.
Exhibitions: Marjan Wouda
Genres: Sculpture
£4,990.00