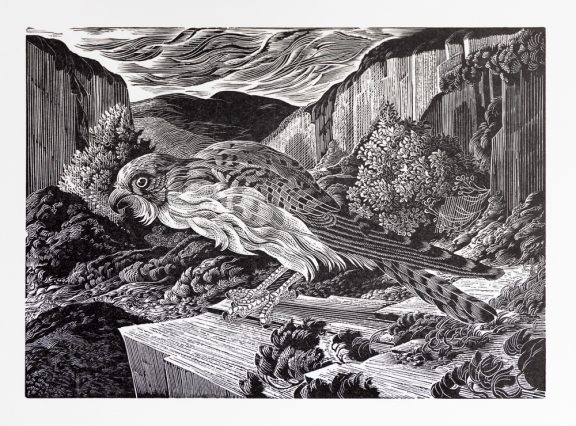 Derek Setford
b.1936
Derek Setford was born in Liverpool in 1936 and moved with his parents to the Lake District in 1944. He later attended Leeds College of Art (for one year) and the Slade School of Fine Art, University College London for four years. Here he studied drawing, painting and printmaking (at this stage, etching rather than wood engraving). In his final year his tutor was Sir William Coldstream, the Slade Professor.
In 1965 he took up a post as Assistant Lecturer at Rochdale College of Art where he mainly taught graphic design and printmaking. After becoming a Head of Department, he finally retired from the post of Acting Principal in 1990.
Derek has exhibited at the Manchester Academy of Fine Arts, the Society of Wood Engravers (of which he was elected a member in 2002) and with the Society of Botanical Artists. He first developed an interest in wood engraving while at Rochdale and has devoted more time to it since retiring along with botanical studies.
Ideas for engravings are usually derived from things seen in the countryside. Because wood engraving is a demanding craft and the materials (usually boxwood) are very expensive, designs are normally worked out initially on 'engraving plastic'. The final prints are produced by the 'hand burnishing' method.
An exhibition of work by Derek Setford was held at Gavagan Art at the Town Hall in Settle
March 19, 2016 – April 16, 2016.
An online exhibition of Derek's work will be presented on this website in early spring.
The exhibition will include works not previously exhibited.
Please sign up to receive information about this exhibition if you are not already on our mailing list. The sign up form can be found at the foot of this page or in the Contact Us heading. Thank you.