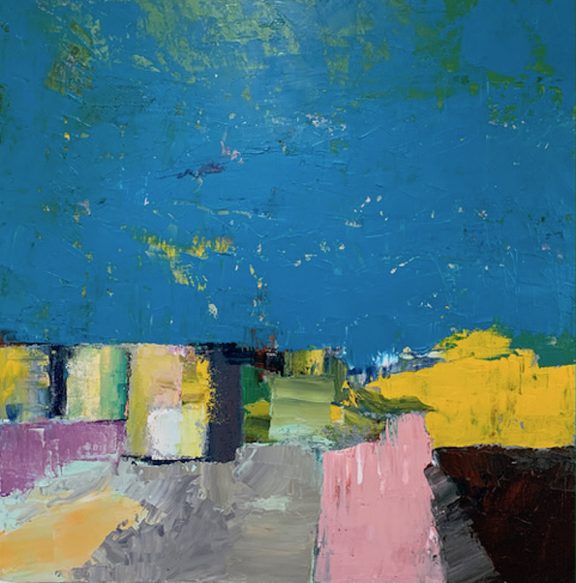 Ingrid Christie
Ingrid Christie (b.1963) graduated in Fine Art from the University of Central Lancashire, prior to this she studied biological sciences at university.
Ingrid who was shortlisted for the 2020 John Moores biennial Painting Prize, has been working on a series of large works on paper : Evolving Forms. The Evolving Form series are painted with hand made egg tempera and pigments.
Alongside the delicate works on paper, Ingrid also paints in thick impasto oil paint on canvas. These abstract oils are often inspired by the landscape of Morecambe Bay.  
I have been experimenting with handmade paints for the past three years, honing the original recipe found in a technical book on painting from the 1920's. My oil paintings are inspired by the local area and require a different approach to the  tempera pieces. They are built with multiple layers of paint with many edits and can take months to complete. Between drying times I work on the tempera pieces. Both series, although unconnected visually, are constructed in an architectural manner. I'm always looking for a certain aesthetic, with focus on colour and form.'