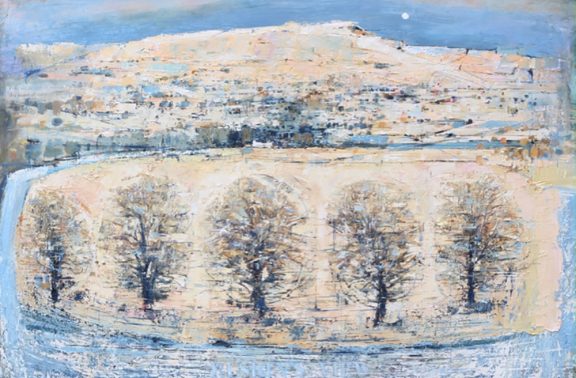 Frank Gordon
Frank is a long-established landscape painter living and working in the Yorkshire Dales. His work concentrates on the tension between the recall of intense experience and more painterly concerns of colour and form. His belief is that one of the artist's main purposes is revelation.
 Originally from Bolton, Lancashire, Frank Gordon exhibits widely, mainly in the north of England; he has featured in various publications including 'International Artist',  'The Artist',  'Yorkshire Life',  'The Dalesman',  'Yorkshire Dales Review' and 'Yorkshire Post'. 
Frank has exhibited has work at  Gavagan Art for a number of years.