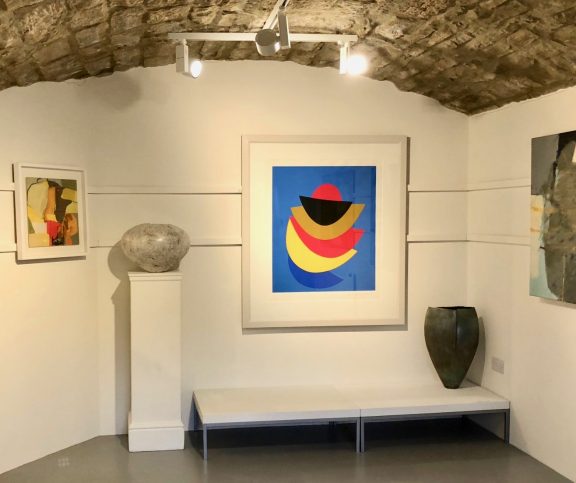 Black Moon and Ochre, large screen print exhibited at Gavagan Art. Copyright the artist's estate.
New Website
15-05-2021
New Website
Gavagan Art has curated exhibitions in North Yorkshire for eleven years, during that time we have made many friends in the area. We look forward to keeping in touch with our contacts, artists and clients through our new website, newsletters and exhibitions.
The new site designed by Morph who are based in Kendal. Morph designed our original site in 2010.  A Digital Advantage Project, supported via the European Regional Development Fund and Coventry University,
.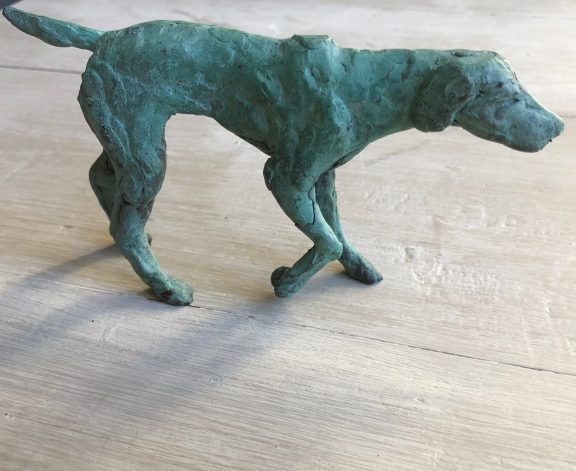 Bronze Hound by Marjan Wouda.
Artists
Many of the artists in our exhibitions have had an association with Gavagan Art for many years including:
Sir Terry Frost RA. Marjan Wouda , Stephen Murfitt, Adrienne Craddock. Norman Adams RA,  Albert Irvin RA. Anthony Frost, Anna Adams, Milan Ivanic, Jacquie Denby and Katharine Holmes.