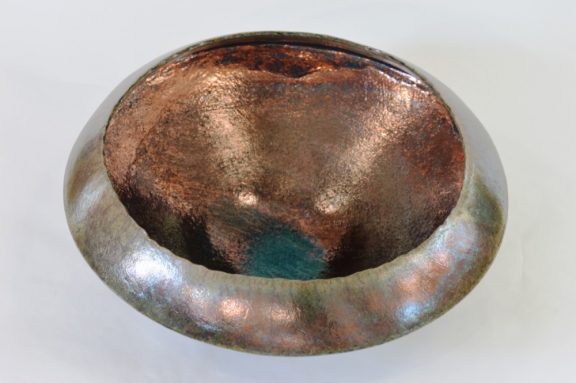 Stephen Murfitt
My work is driven by an obsession with clay and its versatility. I make ceramic forms and vessels which are hand-built and Raku fired. I became addicted to Raku because of the direct involvement with each stage of the process. The pots absorb and often reflect the intense drama of the firing. Influences are diverse and come from a fusion of visual elements seen in the natural and built environments. The effects of weathering and decay provide a constant source of reference.

Method

Small groups of related forms are hand-built simultaneously, the slow and contemplative pace of coiling allowing for considered developments and refinements to be made. Glazing and firing methods are adapted to enhance the form and surface of each piece.
New Book:
Stephen has a new book out early in the new year:
 'CONTEMPORARY RAKU' will be published by Crowood Press on Jan 24 2022
New work will be available from Gavagan Art later in the year.