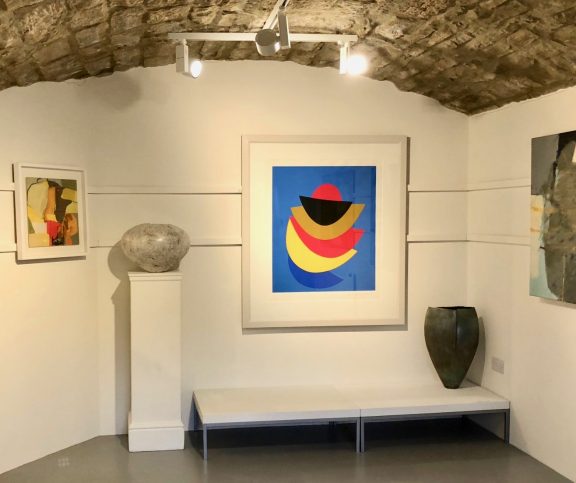 Sir Terry Frost
1915 - 2003
Terry Frost was born in Leamington Spa, Warwickshire in 2015. He left school at 14 and worked in a cycle shop in Coventry. He served in World War Two in the Middle East, France and Greece. While serving as a commando in Crete in 1941 he was captured and imprisoned. At Stalag 343 in Bavaria he met the artist Adrian Heath who encouraged him to paint.
After the war he attended Birmingham School of Art and then Camberwell School of Art. In the early 1950's he moved to St.Ives and worked as one of Barbara Hepworth's assistants.  He is known for his abstract paintings and etchings often reflecting the landscape of St. Ives and the Penwith peninsula Cornwall.
In the 1950's he moved to Leeds where he was Gregory Fellow at the University 1954-1956. He then taught at Leeds College of Art before moving back to Cornwall. He taught at a number of other art colleges including: Bath Academy of Art, the University of Reading  and Coventry School of Art.
In the 1970's he moved back to Cornwall and settled in Newlyn. He was elected a Royal Academician in 1992 and knighted in 1998.