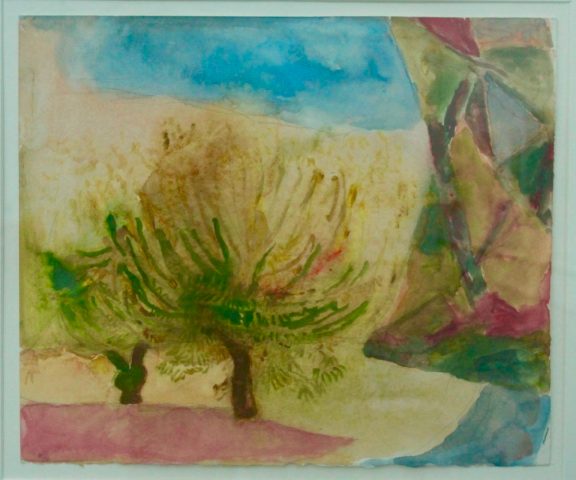 Norman Adams
1927-2005
Norman Adams (1927-2005) was born in London and studied at Harrow School of Art, where he won a scholarship to the Royal College of Art, later becoming professor at the Royal Academy Schools.
In 1956 Norman and his wife Anna, also an artist and writer, travelled to the Yorkshire Dales. They fell in love with the landscape and bought a small cottage in Horton-in-Ribblesdale. This cottage was to become their main residence and Norman's studio for most of his working life. For the first few years Norman taught in London during the winters, and spent the summers painting in Yorkshire. During these summers Norman would leave home early and walk up onto the moors. He would spend long days painting, and return in the evening. At the end of the summer of 1958 he referred to his summer in Yorkshire as being "like a happy childhood".
Norman Adams has been called a romantic visionary and he greatly admired the work of both William Blake and JMW Turner. A number of exhibitions of Norman's work have been held at Gavagan Art in recent years.
Please Note: An exhibition of Norman's work will be on show in Windermere at the Low Wood Hotel, Ambleside Rd. Windermere, Cumbria, LA23 1LP
8 September 2023  – 10 January 2024.