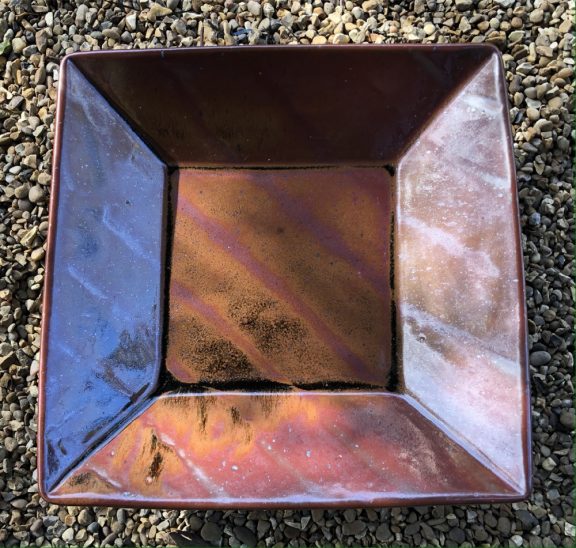 Edward Hughes
1953 - 2006
The potter Edward Hughes is considered to be one of the masters of the Anglo-Oriental stoneware tradition. Examples of his ceramics are in private and public collections including the Victoria and Albert Museum London and The Ashmolean Museum Oxford.
Born in Wallasey, Edward studied at Lancaster Royal Grammar School, Cardiff School of Art, Bath Academy at Corsham Court and then worked with Ray Finch at Winchcombe Pottery in Gloucestershire. In the late 1970s he spent two years at art college in Kyoto and in 1979 held his first solo exhibition in Japan. He established a studio with his wife Shizuko in rural Shiga, and held successful shows in Tokyo, Osaka and Kyoto returning to England in 1984. Edward and Shizuko settled in Cumbria near Penrith, later establishing a pottery studio at Isel Cumbria.
Exhibitions of his work were held in Cumbria, Lancaster and London though ninety percent of the work went to Japan. Edward died in 2006.
Emmanuel Cooper former editor of Ceramics Review wrote of Edward:
Like his work, Edward Hughes was quiet and thoughtful. Assured and confident of his own pots and of their significance, he rejected the idea of the individual piece as special, seeing all pots as important and just as demanding on the maker, whether a teacup and saucer or a large dish. True to his direct, unpretentious approach, he preferred to be known as a potter rather than as a ceramist or artist, a commitment that reflected his deep involvement in his work and his belief that pots were made to be used and enjoyed.