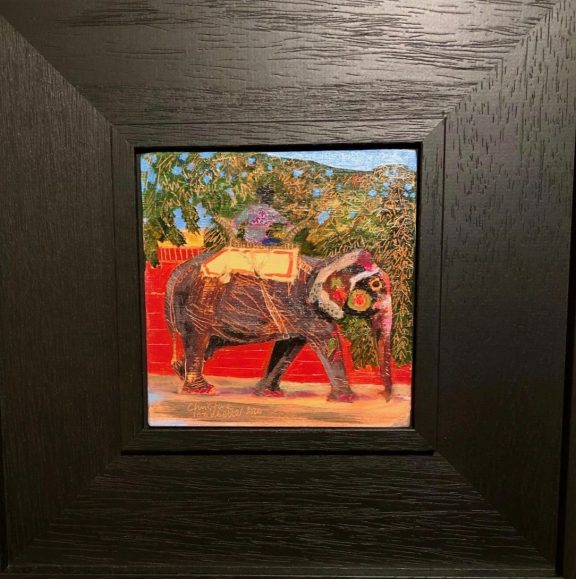 Christine Leadbetter
b. 1957
Born in Morecambe in 1957 Christine was one of the final students to study a foundation course in art at Storey Institute, Lancaster. This led to her degree from Liverpool Polytechnic in 1979.
Christine diversified her talents into commercial interior design.
Based in the Eden Valley in Cumbria for a number of years, she  returned to Lancaster in 2003 where the familiar Morecambe Bay and the Lune Valley area inspires her work. 
The set of paintings  which were included in the – Journeys Near and Far Exhibition in 2020 came about following a trip to India November 2019. 
I took sketchbooks, notepads, pencils and pastels. During the day I made notes and took photos only having time to sketch on rooftops of our 'homestays' some evening Some of the drawings were later converted into paintings. However it was the notes and memories of things that stood out to me such as: Temples, mosques and monuments, street animals, tiny trading shacks – miles of them – with maybe one bare lightbulb. The flashes of neon from sarees and shirts………. that sparked much of the resulting work.